The robot TARS from the movie Interstellar.
Features:
The four pieces are connected inside and can move separately from each other. !!! In testing fase, not recommended in Sandstone material* !!!
The name TARS is engraved in Roman characters and embossed in Braille.
The small grooves are actual grooves (except for the super small ones which are colored).
Exclusive features for the Sandstone material (Press "Personalize" to select the options):
Preview render of the available poses.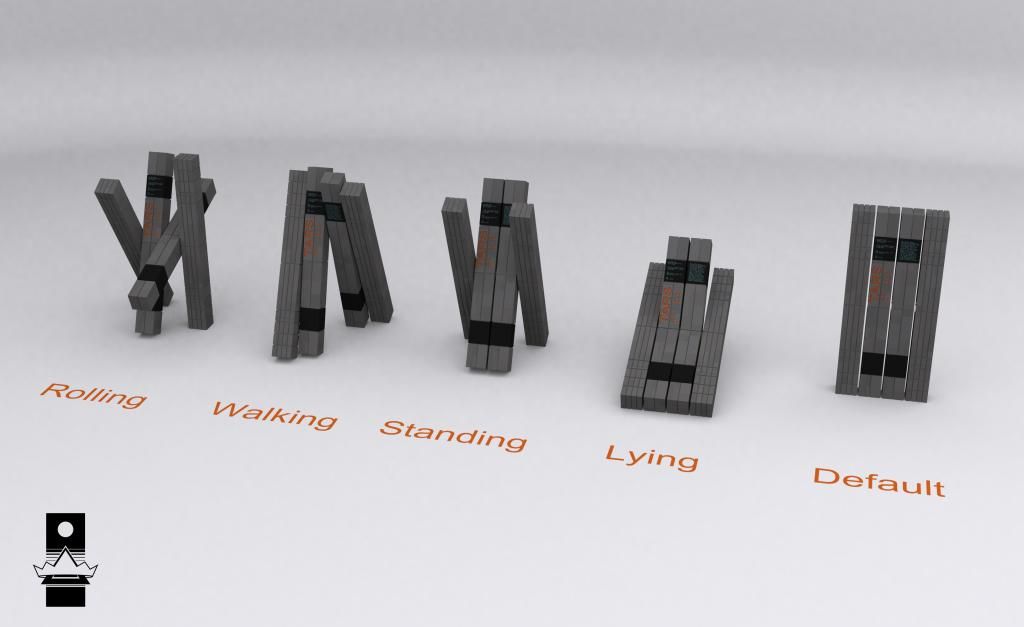 Pictures and video of the movement coming soon!
Explore the 3D model interactively below.
Quotation - TARS from Interstellar by Bavo aka LuCh from Tree Deer on Sketchfab
P.S.: If you have any ideas, suggestions or feedback on any designs you bought don't hesitate to contact us. Also feel free to send in pictures of your prints!
You can also follow us on social media for all the news on designs, contests and general 3D printing developments.
Tree Deer thanks you for your interest.
*Note that this model is in BETA/testing fase.
That is why we do not recommend the movable version in the Full Color Sandstone material untill it is tested because we don't know how it's going to turn out yet. Other materials haven't been tested either, but they are less complex and have no expected issues. The static versions should be fine aswell because they don't have interlocking parts.
**Out of testing it has shown that the previous mentionned quotes from the movie are not visible on the final print because the printing resolution is too small as are the screen area's.