Your Robotics 3D
Manufacturing Partner
Advancing the robotics industry with
innovative 3D printing technology.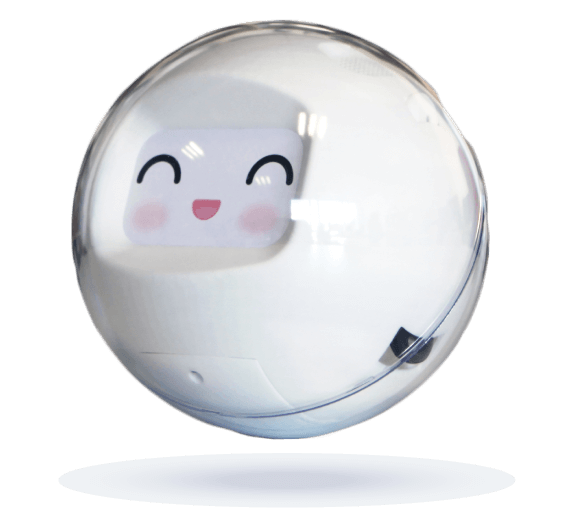 Custom robotics production using 3D printing.
Shapeways is the world's leading 3D printing service dedicated to providing fully customizable robotics in over 60 industrial-grade 3D printed materials.
PRODUCT DEVELOPMENT AND PROTOTYPING
Our skilled product designers help you start from scratch or evolve a product for ongoing 3D-printed manufacturing.

INDUSTRIAL 3D MANUFACTURING
We provide high-quality customized solutions in over 60 of the best materials and finishes, from plastics to metals.

CUSTOMIZED LOW AND HIGH VOLUME PRODUCTION
LIGHTNING-FAST
PROTOTYPING
STRONG AND LIGHT
PLASTIC MATERIALS
DEVELOP AND MANUFACTURE YOUR ROBOT
From low-volume prototyping to high volume production, you can access all of our materials on demand at any quantity.
SHAPE THE FUTURE OF ROBOTICS
Create complex forms without the heavy cost burden. Complexity is free with 3D printing.
ADVANCED CUSTOMIZATION AND ACCURACY
Revolutionize the robotics industry with the customization and accuracy of 3D printing.

LEADING-EDGE MANUFACTURING TECHNOLOGY
We use the most advanced manufacturing technology and materials from cutting-edge industry leaders.

Photo credit: Bear Robotics
HIGHEST STANDARD OF QUALITY CONTROL
Our robotics 3D printing standards meet the quality requirements, so you can feel confident in our work.
NO MINIMUM, NO LIMITS
Whether you need mass customization or one custom design, Shapeways has the expertise and technology to deliver any project on time.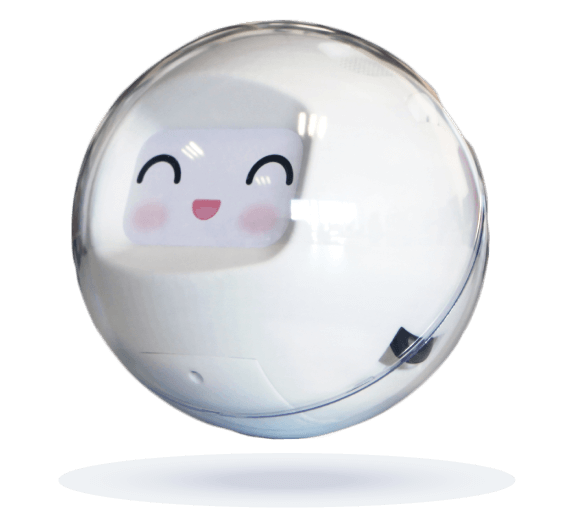 How Shapeways lets robotics students' imagination run wild.
SHAPE ROBOTICS CASE STUDY
Bring your robot into the future with 3D printing.
3D printing virtual reality products.
VIRTUAL REALITY CASE STUDY
The task: Create an affordable gearbox to assist in robotics, wind turbines and other fields that could deliver a high reduction ratio.
"These are the most delicate, and the most difficult kind of procedures within eye surgery, and even within microsurgery,"

3D PRINTED ROBOTS – A CASE STUDY IN DEMOCRATIZING MECHANICS
"DON'T BE SCARED OF ROBOTS" HOW PRECEYES SURGICAL ROBOTICS DEFINE MEDICINE'S NEW FRONTIERS

Toglefritz's 3D Printed Quadroped is one of the most fully realized DIY bots we've seen to use 3D printed parts.

THIS DOG-SIZED 3D PRINTED ROBOT MIGHT HAUNT YOUR DREAMS
From prototype to final finished product, 3D print a custom robot design in one of our 60+ materials
- Custom housing and parts
- Tooling and Jigs
- Replacement parts
Shapeways Robotics 3D Printing Solutions
3D-printable robotic parts are transforming the functionality and design of the industry. Learn how 3D printing can be used for your robotics company.
Develop unique modifications for your robotic needs.
- Custom housing and parts
- Tooling and Jigs
- Replacement parts
- Durable and long-lasting materials from steel to nylon

Develop custom robotic limbs designed for a perfect fit and ergonomic design.
- Human prosthetics
- Animal prosthetics
- Robotic attachments and parts
Trusted by professionals
all around the world.
We use the platform for all stages of production, from early stage prototyping to end use products. Now we can easily test different designs, modifying each based on our customers' feedback and then quickly releasing the update. With Shapeways, we see greater accuracy in the parts we order and we're able to easily scale up production, ordering any amount we need, no matter how large.
SHAPE ROBOTICS
SOME OF OUR HAPPY CLIENTS
Partner With Shapeways Today
Custom products for custom needs.
Contact our team today to get your personalized consultation!