This nerdy object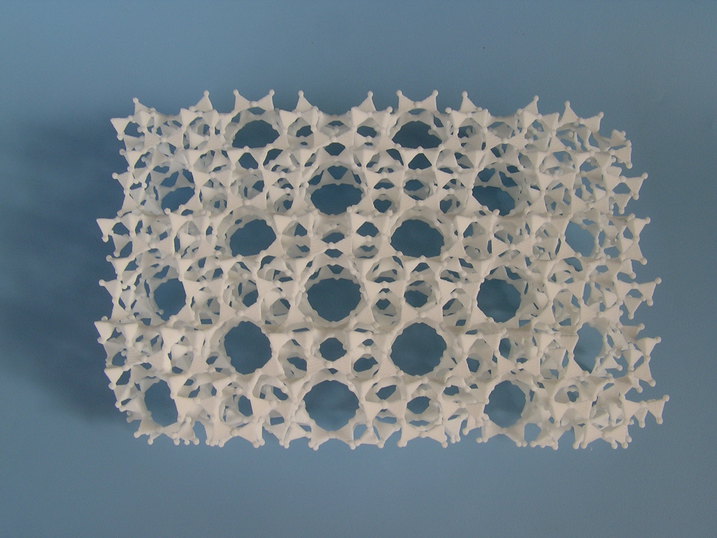 is a model of the crystal structure of zeolite ZSM-5 created using the published atomic coordinates. (Done with what will be the next version of our free DRAWxtl program - the current one has sporadic problems with normal orientation in its VRML output.)

Customer support warned me that the connections between the (silicate) tetrahedra are
bordering on unprintable at this scale, but it came out fine (if a bit brittle).
The whole model is about the size of a package of butter.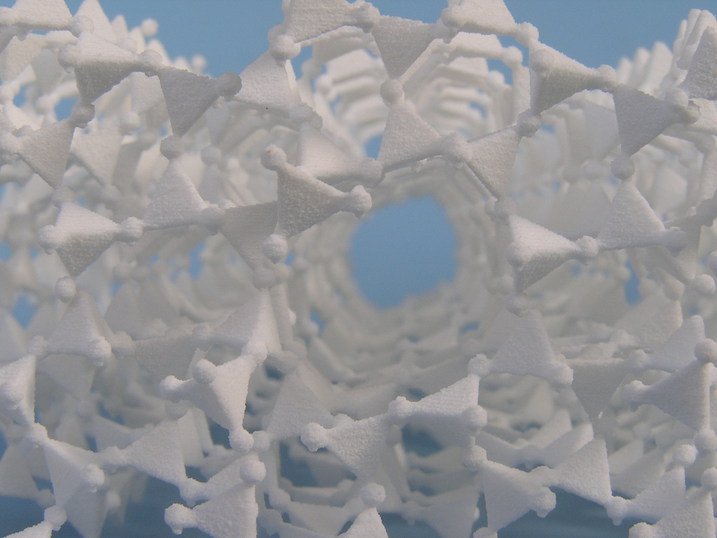 Hope you like it - maybe I can someday convince shapeways to create a subcategory
for "Chemical Art"


Martin