As if I didn't have enough collectibles on my desk already, I used Shapeways to make some accessories for them, such as this shipment that I just received.

First up is a little guy I call the "Kondorean Sidekick" based on an old Transformer: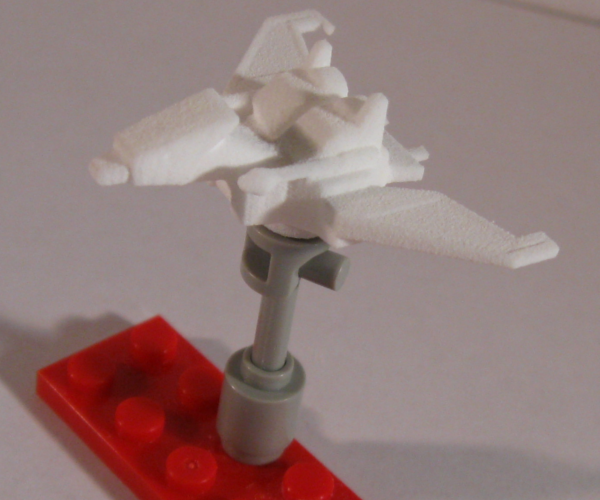 Then there's a model based on a Transformers fan Website mascot: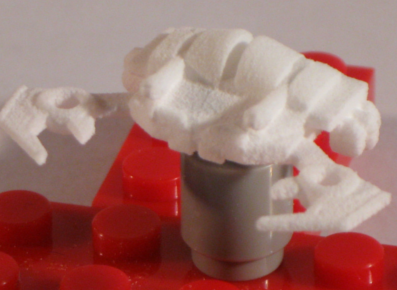 (That's Botch the Crab from the Box Art Archives.)

There's also a "Tremble" mini-minifig in this next shot that I put together: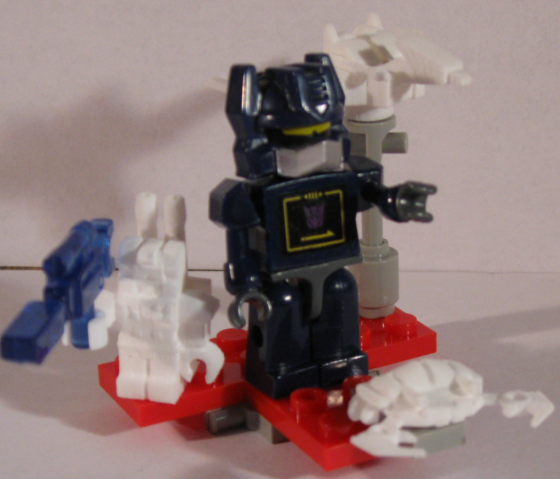 Look at those little robots, making friends.

Obviously, I did not make the Soundwave minifig...