Only found at Shinto shrines, a Torii Gate demarcates the overlap between our world and the world of spirits (kami). These places of overlap are where people and kami can most easily interact.
Some Torii gates, such as the Itsukushima Shrine are quite large. The Joi Konpurekkusu Torii is quite small, perfect for a desk or small tabletop, or even as a travel companion to photograph at special places you visit around the world. See below for more infrmation on my Torii travel project.
The Joi Konpurekkusu Torii is a whimsical interpretation of Torii that pays homage to traditional forms. The top beam, the kasagi, is reinforced underneath by a second horizontal lintel called the shimaki. Finally the intersecting beam, the nuki, connects the two main pillars, or hashira, each of which curve upward.
Optional decorative namaki (root sleeves) are available here
Joi Konpurekkusu POCKET Torii available HERE.
Joi Konpurekkusu Torii Nomenclature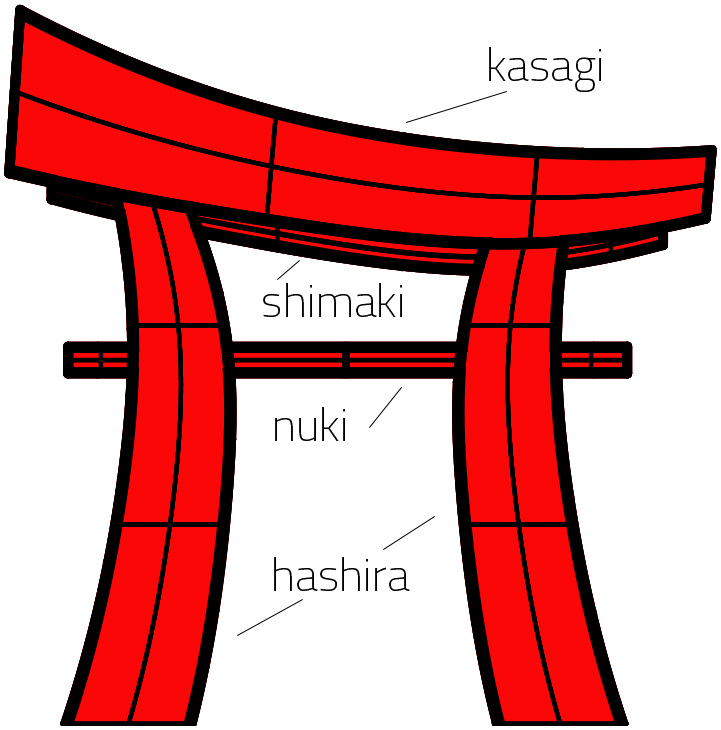 Please use your little Torii as a traveling companion. Email me photos of the Joi Konpurekkusu Torii as it visits places around the world! Use the #JoiTorii hashtag and we'll post them on our Facebook and Tumblr pages.
Torii Travel Photos: Email Photos