hi everybody

(sorry for my english i'm french
)

I will wish to create a little pearl scorpion for a jewel and must do a hole.


the scorpion is about 5mm high ( leng 35mm width 25mm)

i see on the instructions holes must are 2mm diameter : this is big for a pearl hole.
I think also make moving parts, but if a see the instructions :

in exemple of an axle :


moving axle is 1cm minimum

how the tiny 1cm car work ????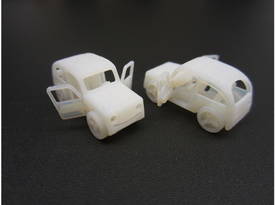 What is the true minimum size for a hole ? and have i well understood the instructions ???

regards

Julien