Hello everyone,
I'm still trying to figure out how everything works here. But this looks like tons of fun.

I started working with 3d prints at school making this little dragon. (Based of work by my favorite artist Paul Kidby)
I've since given away all the prints. But this is a render I did.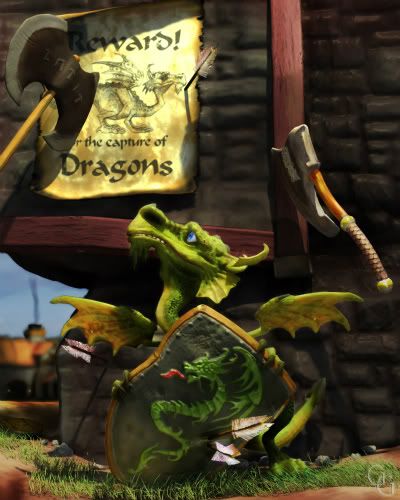 http://fav.me/d3lptvv

Everyone seamed to really like them and I kept getting requests for different poses and themes.
I wouldn't feel right about putting something like that up without permission though, but I'm gonna try to put this piece up.



http://fav.me/d3d77x6

It's part of a two-piece sculpture I was working on. (The 3d model will look a bit different as I stuck this one to a piece of Iron.)

..anyway, any advice or critiques are very welcome.

This has got to be the coolest hobby in the world:)

-Thomas

ps. You can check out my work on Deviant Art If you have any requests or ideas let me know.






Re: Hello Shapeways Community [message #40828 is a reply to message #39867 ]

Tue, 27 December 2011 19:34 UTC

Hey Thomas, just wishing you a belated welcome!

The detail on your Iron Hand is pretty incredible. I'm guessing you used the 3D printer you have at school -- which material is that in?

If you need any help finding your way around, lemme know.



---

Community Manager | Shapeways