Need help getting these items in 3d to upload to shapeways to get them printed out. If anyone can help please let me know.
Here is a pic and measurements of what i need.

As of right now just looking for # 1 and 3. Thanks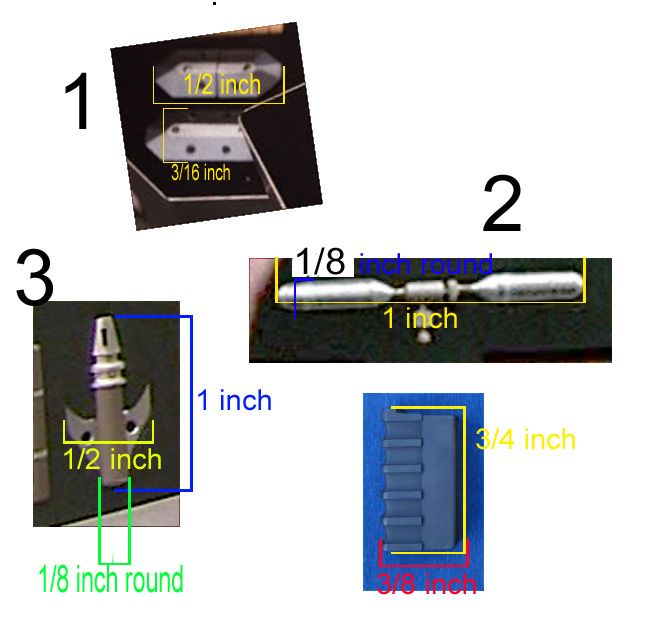 [Updated on: Tue, 12 June 2012 23:36 UTC]
Re: 3D modeler needed to help with project 1/6 toy weapons [message #49740 is a reply to message #49722 ]

Tue, 12 June 2012 14:42 UTC

pm sent
Re: 3D modeler needed to help with project 1/6 toy weapons [message #50821 is a reply to message #49722 ]

Thu, 05 July 2012 01:25 UTC

Hi, i'm your guy ! I have done LEGO mini weapons, GI Joe wepons and a lot of aircraft movies miniatures. I'm a industrial designer student and this can be done easy and fast. Sending you a pm.