Got in most of the prints for the Coke Oven. One is due in tomorrow.

The left column .. some light banding on the face of the brick. A light sanding with 600 grit sandpaper should fix that. Looks terrible but you gotta look at the scale .. those mortar joints are .010" .. I figure that banding might be at most .002" deep.



The large brick arch. Again some banding that should clean up.



Small brick arch. Not much to say .. except .. I ordered two of these. One in FUD (Frosted Ultra Detail) and one in a White, Flexible and Strong. I *think* this is a FUD print.
http://images49.fotki.com/v1458/photos/2/1709102/9721938/shp SmallArch-vi.jpg

Assembled them loosely including the iron frame.



and used Dude to give some perspective as to the size of these. Oh .. and the penny too.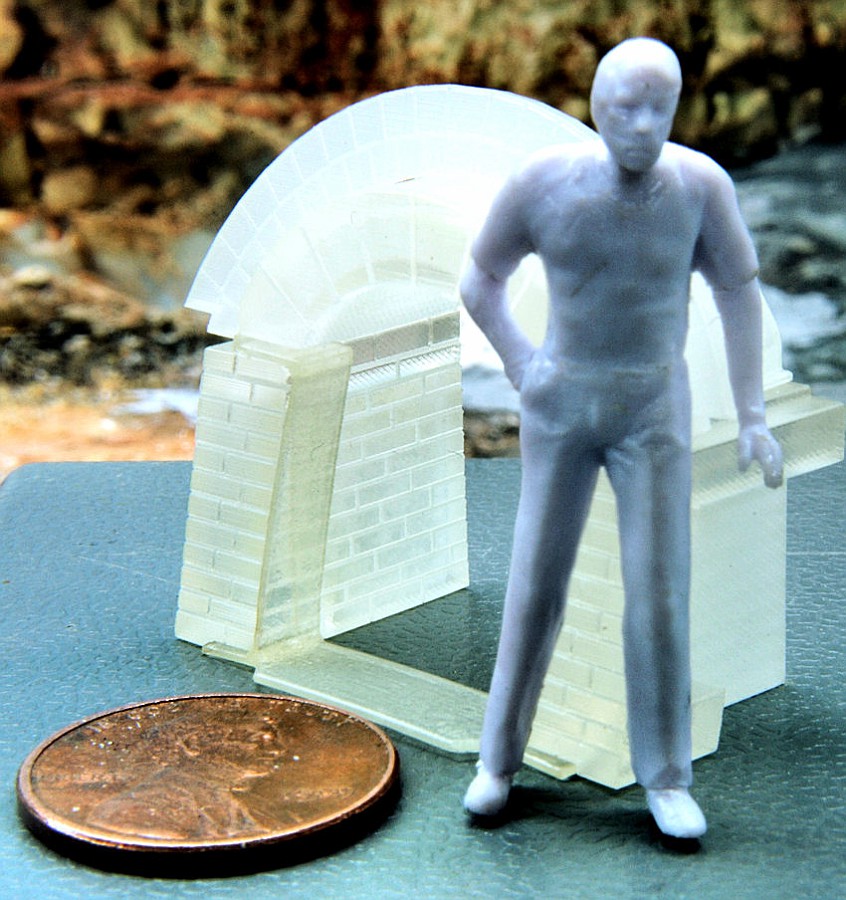 Re: Coke oven Brick [message #27962 is a reply to message #27953 ]

Sat, 21 May 2011 06:55 UTC

Wow, the detail is amazing at that scale! That last pic with the penny really helps understand. Nice photos!

---

-Marcus